Stephen Franco Appointed as Executive Vice President and Chief Operating Officer at Sonora Bank
Mark Odle Named Senior Vice President and Branch Manager of Sherwood Way Location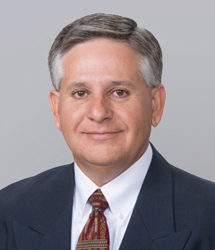 Sonora, TX (Nov. 1, 2021)
– Sonora Bank is pleased to announce that
Stephen Franco
has been named an Executive Vice President and will serve as Chief Operating Officer (COO) at Sonora Bank. Franco will support President and Chief Executive Officer Bob Malone in executing the bank's strategic growth initiatives and driving outstanding performance to best serve their customers, communities and shareholders.
"Stephen is a talented banking industry veteran who is uniquely qualified to help lead our bank into the future," said Bob Malone, Chairman, President and Chief Executive Officer of Sonora Bank. "Stephen has provided exceptional leadership and is committed to helping those around him grow and achieve success. He is a strong leader who understands and embodies our culture and values, and I am confident our team, customers and shareholders will continue to benefit from his leadership in this new role."
Franco joined Sonora Bank in 2016, holding a number of senior lending roles over the past five years. Most recently, he served as the Senior Vice President and Branch Manager of the Sherwood Way branch in San Angelo, where he managed branch operations, oversaw a loan portfolio of $45 million and helped coach and develop junior lenders. Franco has more than 30 years of banking and lending experience, holding senior-level positions at First Financial Bank, Crockett National Bank and Wells Fargo across the span of his career. Franco earned his Bachelor of Arts degree in Accounting from Angelo State University. He currently serves as a board member for the San Angelo Chamber of Commerce and La Esperanza Clinic.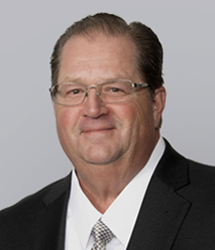 "As Stephen transitions into his new role as COO, I am pleased to welcome
Mark Odle
to the Sonora Bank team as the new Senior Vice President and Branch Manager for our Sherwood Way branch," continued Malone. "Mark brings close to 40 years of wide-ranging banking experience across multiple lines of business and banking disciplines to this new role. Mark is a stable leader who will be incredibly valuable to our bank as we continue to grow and invest in the San Angelo market."
Most recently, Odle served as a Senior Vice President at Prosperity Bank, where he focused on developing and growing commercial and agriculture lending in the Abilene region. Prior to that, Odle held senior-level positions at Texas Heritage Bank, First Capital Bank of Texas and Wells Fargo, among other financial institutions. Odle has a Bachelor of Science degree in Agricultural Economics from Abilene Christian University. Odle will report to Stephen Franco.

About Sonora Bank

The First National Bank of Sonora opened in 1900, only 10 years after Sonora, Texas became a town. By 1995, Sonora Bank expanded to San Angelo as a $50 million bank. Today, the Bank has more than $450 million in assets and seven locations throughout West Texas and the Hill Country, including Sonora, San Angelo, Boerne, Bulverde and Wimberley. Sonora Bank is a Texas tradition, helping generations of Texas families with their banking needs. The Sonora Bank team provides sound financial services in a hometown atmosphere.