Our Roots Run Deep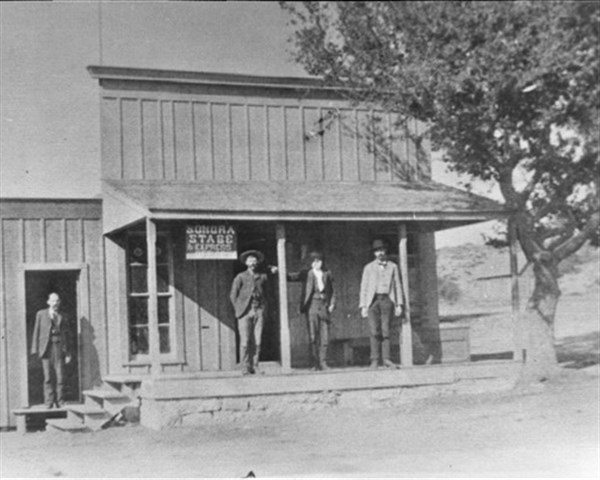 The First National Bank of Sonora was organized by E.R. Jackson in 1900, only 10 years after Sonora became a town. The move to organize a bank was deemed foolhardy by some who had already seen two financial institutions fail. The organizational meeting was held on May 3, 1900, with E.R. Jackson, E.F. Vander Stucken, W.L. Aldwell, D.A. Cauthorn, J. Lewenthal, S.G. Tayloe, George S. Allison, R.F. Halbert and Walter Whitehead in attendance. The first directors elected at the meeting were: E.R. Jackson, President; W.L. Aldwell, Cashier; E.F. Vander Stucken, Vice President; W.E. Whitehead; George S. Allison; R.F. Halbert and D.A. Cauthorn.
A building committee was appointed. The contract for construction of the building was given to B.F. Bellows, plans for the building having been drawn by Oscar O. Rufini. The stone work was done by John Swinburn.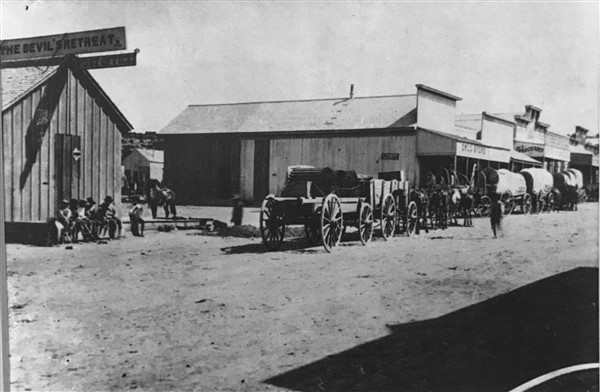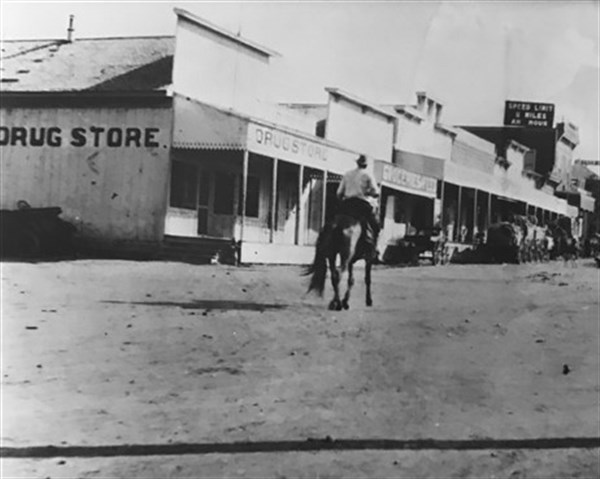 Because of the slight delay in completing construction of the building, the bank opened for business on August 15, 1900, in the office of Mr. Vander Stucken's general store, staying there a few days and then going to the Hagerlund Brothers' store for two or three more weeks until the new building was completed. The cost of the structure was $2,500.00.
In 1928 a new home and office building for the First National Bank was constructed on one of the main corners of
the city. First National Bank occupied this building until 1978 when the offices were moved across the street to its current location at 102 E. Main Street.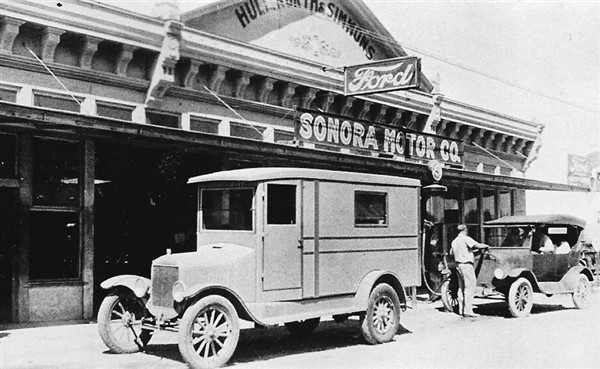 In 1995, Sonora Bank expanded outside of Sonora to San Angelo, Texas, opening up the San Angelo Banking Center, located at 5710 Sherwood Way, and later another branch was opened at 5202 Southland Blvd. In early 2009, the bank opened the Boerne Banking Center, at 122 W. Bandera in Boerne, Texas.
In mid-2016, a branch was opened in Bulverde, Texas at 512 Singing Oaks. In 2018, Sonora Bank opened the doors to its second Boerne location at 1570 River Road, and in late 2019 the seventh branch location was opened in Wimberley, Texas, located at 100 Stillwater.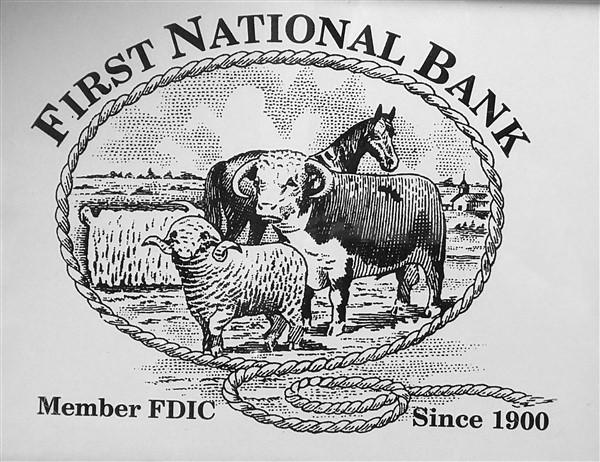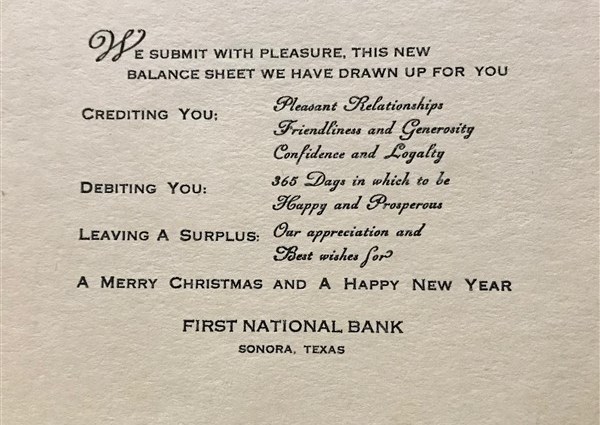 The first report to the Comptroller of the Currency of the condition of the First National Bank was made at the close of business on September 5, 1900, after the institution had been organized less than a month. Resources were shown in total $88,128.87. Total assets as of December 31, 2021 were $634,464,000 with total deposits of $579,807,000 and loans of $344,290,000.
The First National Bank of Sonora / San Angelo Banking Center / Boerne Banking Center, today collectively known as Sonora Bank, continues to be a family-owned community bank with many of the descendants of the original Board of Directors serving on the current Board. They are Edwin E. Sawyer III, Besa Martin, Jamie Mayer, Bridget Carr, Lindsay Cranek, Edward Earwood and Bob Malone.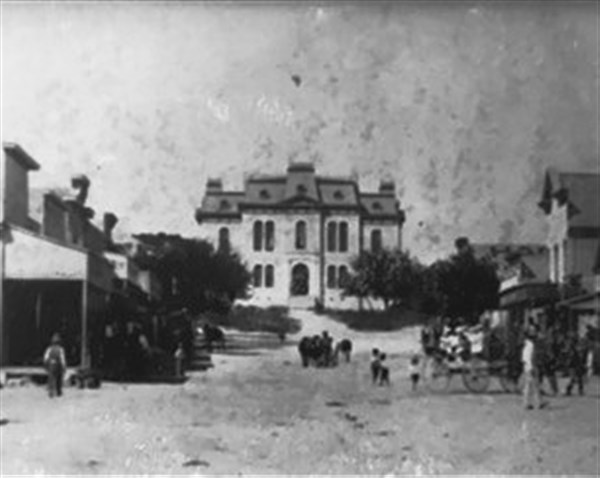 The Directors and Staff strive to fulfill our mission of:
Providing Excellent, Professional Financial Services in a Hometown Atmosphere.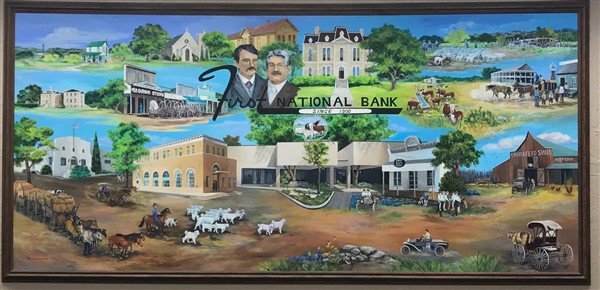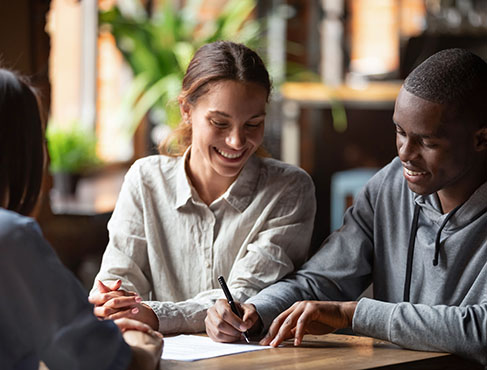 personal checking accounts
Banking your way
Whether you prefer to walk into a branch, be greeted by your name and received personalized attention, or make deposits, transfer funs and check your balance from the comfort of your couch, Sonora Bank has the approach to banking that works for you.