At Sonora Bank, it's banking your way.
Prefer to walk into a branch, be greeted by name, have a cup of coffee and receive personalized attention to help with your banking needs? We can do that!
Prefer to make deposits, transfer funds or apply for a loan from the comfort of your couch? We can do that, too!
With Sonora Bank, you get the best of both worlds. Not only are friendly personal bankers available in person or over the phone to assist you with your banking needs, but you also have access to fast, convenient and safe digital technology.
Choose the Personal Checking Account That's Right for You.
Senior Checking 
(Ages 55+)
We're here to help!
If you'd like to talk through the various personal checking account options, a personal banker is standing by waiting to help. 
Terms and conditions may apply. Prospective depositors and/or borrowers must be of legal age to apply for a loan or deposit.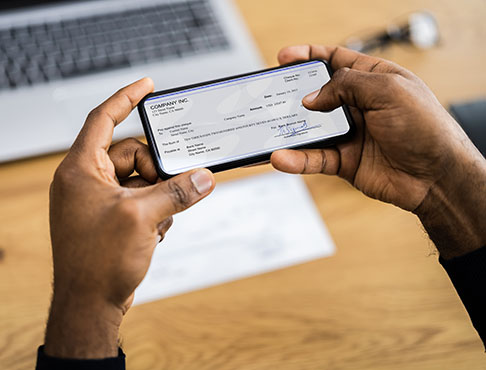 MOBILE APP 
Banking on the go
Access your accounts anytime, anywhere with Sonora Bank secure mobile banking services. It's convenience you can count on and service you can take with you.