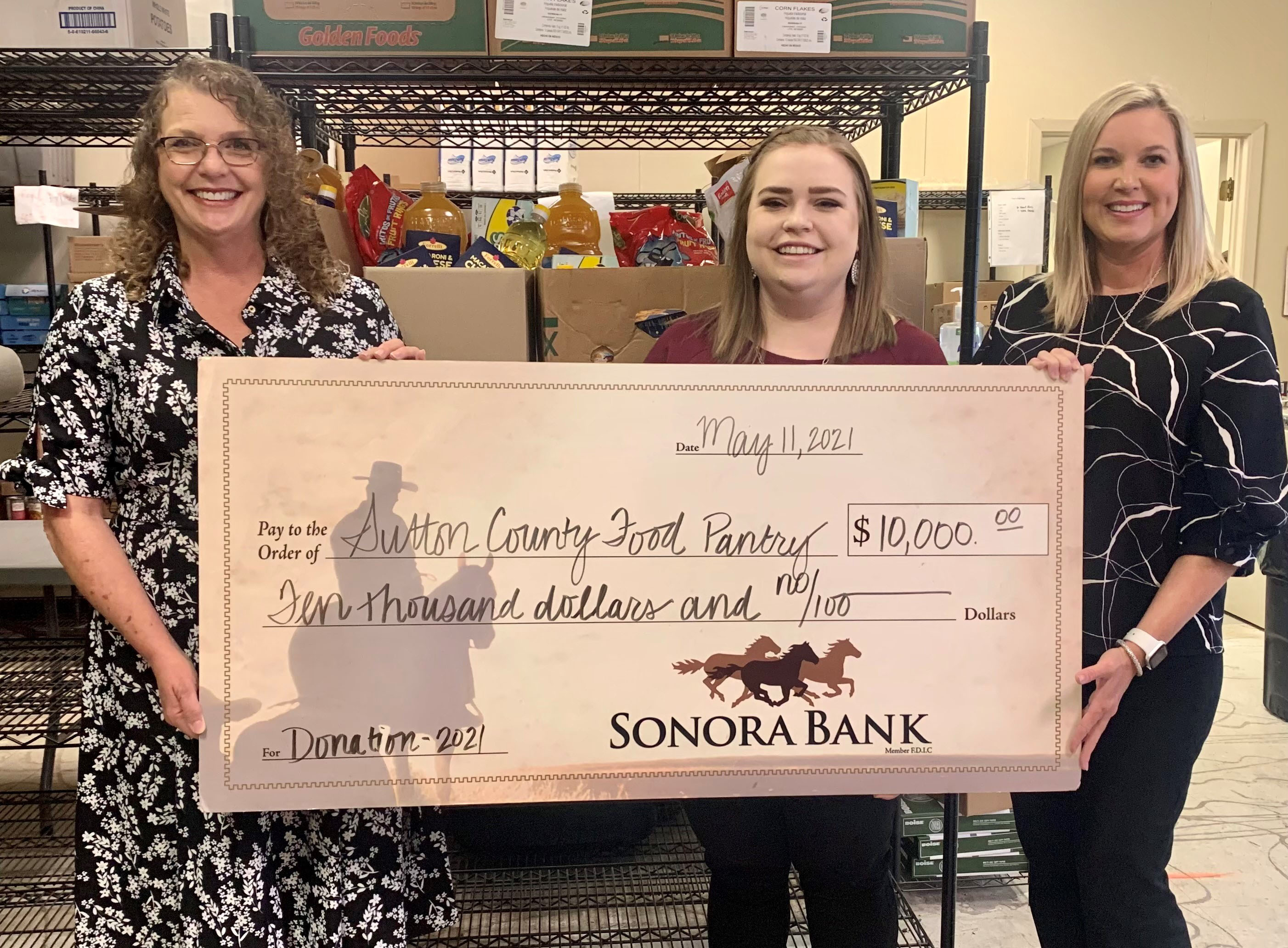 Sonora Bank Continues Long-Standing Tradition of Supporting Sutton County Food Pantry
Sonora Bank is thrilled to continue its annual tradition of providing financial support to the Sutton County Food Pantry. For many of our employees, Sutton County is home. It's where Sonora Bank got its start over 120 years ago. We are proud to continue our support of an organization that does so much for the residents of Sutton County. 
About Sonora Bank

The First National Bank of Sonora opened in 1900, only 10 years after Sonora, Texas became a town. By 1995, Sonora Bank expanded to San Angelo as a $50 million bank. Today, the Bank has more than $450 million in assets and seven locations throughout West Texas and the Hill Country, including Sonora, San Angelo, Boerne, Bulverde and Wimberley. Sonora Bank is a Texas tradition, helping generations of Texas families with their banking needs. The Sonora Bank team provides sound financial services in a hometown atmosphere.