Sonora Bank Appoints Paul A. Mueller to Board of Directors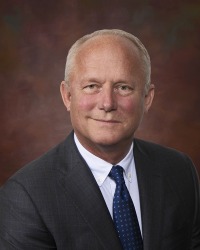 Sonora, TX (June 5, 2023) –
Sonora Bank announced today the appointment of Paul A. Mueller of Seguin, Texas to its board of directors for Sonora Bank and First Sonora Bancshares.
"We are pleased to welcome Paul as our newest member to the Sonora Bank and First Sonora Bancshares Board of Directors," said Bob Malone, Chairman, President and Chief Executive Officer. "Paul is a distinguished leader with a wealth of experience in the construction, design and development industries, specifically in the Seguin and New Braunfels areas where we are strategically expanding our presence."
Paul has more than 30 years of experience working in the construction industry, currently serving as President at The Koehler Company, one of South and Central Texas' most reputable general contractors and custom millwork firms. He has spent the past 21 years with The Koehler Company, joining the organization in 2002 as a Senior Project Manager. Paul is a native to Seguin, having graduated from Seguin High School. He began his professional career after earning a bachelor's degree in environmental design from Texas A&M University's College of Architecture.
Paul is an active board member of the Lake McQueeney Water Control and Improvement District and Friends of Lake McQueeney and is passionate about Texas conservation efforts.
The First National Bank of Sonora opened in 1900, only 10 years after Sonora, Texas became a town. By 1995, Sonora Bank expanded to San Angelo as a $50 million bank. Today, the Bank has close to $600 million in assets and nine locations throughout West Texas and the Hill Country, including Sonora, San Angelo, Boerne, Bulverde, Wimberley, San Antonio and New Braunfels. Sonora Bank is a Texas tradition, helping generations of Texas families with their banking needs. The Sonora Bank team provides sound financial services in a hometown atmosphere.