New Online and Mobile Banking Platform: What You Need to Know
New Online & Mobile Banking Experience: Launching Sept. 12
What's coming?

Secure, two-factor authentication
A new mobile app with touch and/or face ID for enabled devices. 
Modern, personalized user experience.
Transaction and travel alerts. 
Don't want to call and ask a question? With Conversations, you can chat online with one of our personal bankers. 
Important Dates
Sept. 11 - transfers will be unavailable after 4 p.m., CST. All other options will continue to function normally.
Sept. 12 - at 9 a.m., CST, the new online and mobile banking platform will be available.

Login to your account via sonorabank.com. Your user name and ID will remain the same. 
Download the new Sonora Bank app from the App Store or Google Play.
If you need assistance, please call 1-800-898-1888.
Quick Start - Sept. 12

Login to the new Online Banking platform by visiting www.sonorabank.com and clicking the LOGIN button at the top right. Don't forget to go to the App Store or Google Play and download the new mobile banking app.
We've made login easy! You will be able to login using your current username and password. If you don't remember your login information, please call us at (800) 898-1888.
When you login for the first time, you will need to set up two-factor authentication. A code will be sent by text or call to a phone number you set up during the enrollment process.

Important Info


Alerts - any alerts established in the old online banking system will not transfer. To setup a new alert, please go to User Profile and User Alerts. Turn on notifications in the mobile app. 
QuickBooks/Quicken - Any current connects to QuickBooks or Quicken will need to be setup again in the new platform. 

All other existing and scheduled functions will migrate to the new platform (e.g., transfers, bill pay, etc.). 
Online Banking Features
Enjoy the convenience of banking anytime, anywhere you need. With Sonora Bank's new online and mobile banking platform you can stay connected to your money wherever--or whenever--you need. 
Mobile Banking Features
Access your accounts anytime, anywhere with Sonora Bank secure mobile banking services. It's convenience you can count on and service you can take with you.
Download Today via: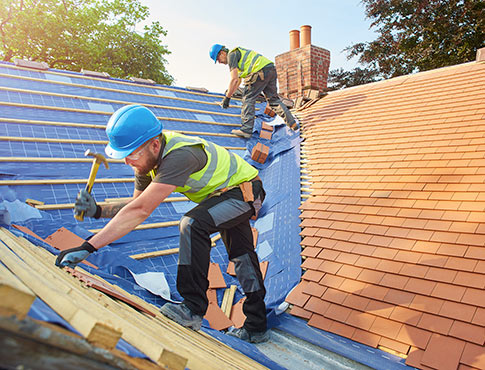 CONSTRUCTION LOANS
The perfect blueprint for all your building needs
Sonora Bank will provide you or a qualified builder financing to assist in the completion of your construction project.